Professional pressure washer for air conditioning cleaning.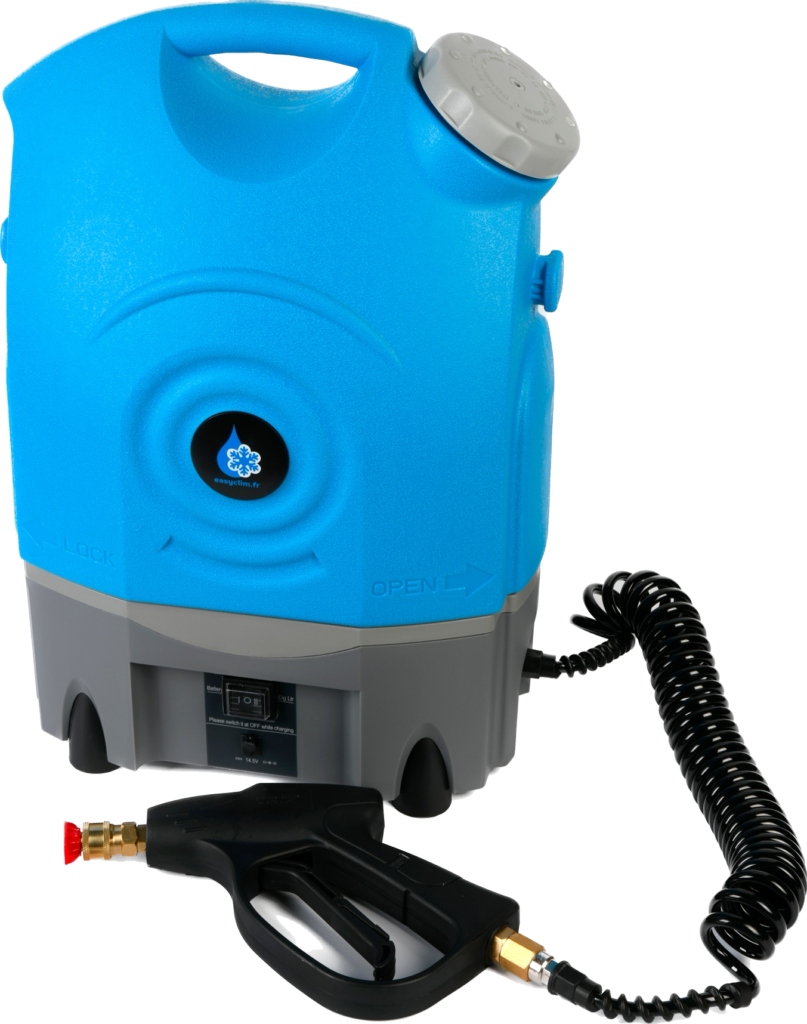 Fast and efficient cleaning of air conditioning units
Fast and efficient cleaning with a cordless washer
for indoor and outdoor air conditioning units
with its own liquid container. You can use it
it wherever you need it.
Accessories and parameters:

25 cm nozzle with 90° spray pattern







Quick Connect nozzle change system




Shoulder strap for easy transportation
Before use, please read the usher manual.
Pallet of 16 pieces
Product Code:
Other packaging is also available.
DISCOVER OUR OTHER PRODUCTS